Evaluating an Edivate Video
You're really thinking about something. I can tell when we get that certain look on our face.
I am. I'm thinking that I have all of these videos in Edivate. It would be nice to use Edivate Review with my PLC to make comments on a few of them.
Have I ever told you how smart we are? You can add videos from the Edivate Library to your group for all group members to evaluate and discuss. Let me show you how it's done!
Find and Evaluate an Edivate Video
Add an Edivate Content library video. Search for videos using the search term Geometry and add the video titled 7th Grade: Triangulation Using the Pythagorean Theorem .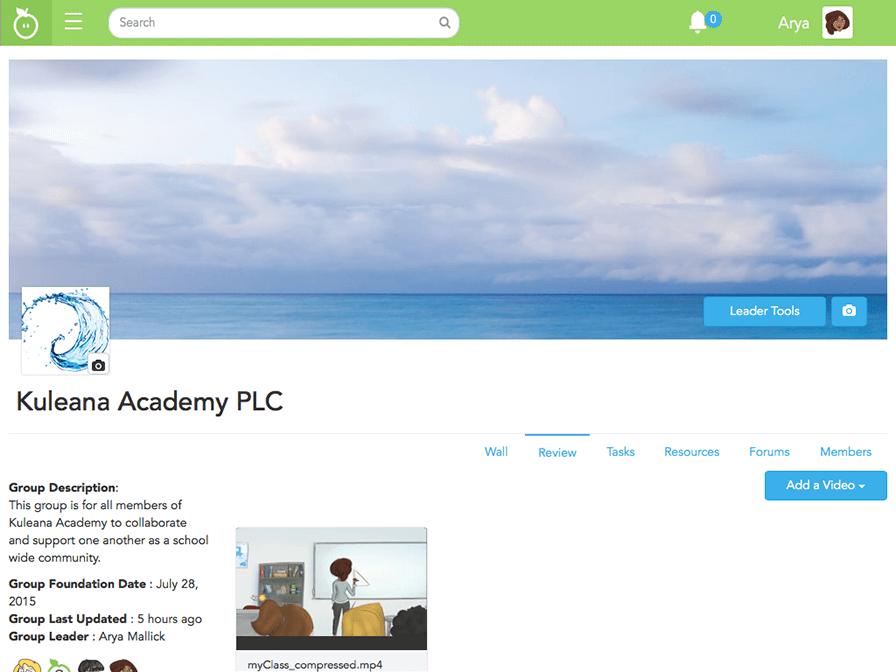 Click the

Add a Video

list.
Click

Search Edivate Content

.
Type

Geometry

in the

Search the Edivate library

box.
Click anywhere to scroll down.
Click the

Collaborate

button on the

7th Grade: Triangulation Using the Pythagorean Theorem

video segment card. The video will open in the

Collaborate

dialog box and be added to your group.
Click and type

This was a good way

in the

Click here to type a text comment…

box.
Nice job! Now you can search and add Edivate Content videos to your group Review section.