Which Would You Prefer?
Oh no. Here we go again. Looks like we are being trained on the new professional learning system the district is implementing.
Hi! How are you? I'm here to help you get started with Edivate.
OK, no disrespect, but it's hard to be excited about this. I don't need one more thing on my to-do list!
I understand, I really do. But what if I told you that Edivate would be the one thing that really makes a difference to your professional growth and the growth of your students?
I'll believe it when I see it. Our professional development in the past has consisted of hours of dry lectures about things that I would never try in my classroom.
You have a right to be skeptical. Just give me a little time to show you how Edivate can simplify all of the things you are already doing, and at the same time give you practical ideas to increase your effectiveness today.
Wouldn't that be a dream come true? It's worth giving it a chance before dismissing it entirely.
Introduction to Edivate
Introduction
Watch the video introducing you to the topics we will be covering in this course.
Do you ever feel that teacher professional development looks like this? An "expert" shows up and presents to your whole faculty some interesting instructional ideas, but afterward you wonder how their suggestions would look in an actual classroom full of students?
What if you could learn from the foremost experts and researchers in education according to your own needs, interests, and schedule? What if you could also see how educators use the instructional ideas and practices in an classroom of students? What if you had the opportunity to reflect on those instructional ideas and practices before and after you tried them out?
Edivate provides professional learning tools designed to increase your effectiveness so that all students can reach college and career readiness. Everything in this course is focused on one "big" idea: no matter where on the continuum of educator effectiveness you might be today, from mild-mannered beginner to experienced education superhero, Edivate can take you to the next level and beyond.
This course will enable you to:
Log in and navigate Edivate.

Learn with Edivate video.

Participate in professional groups,

interact with learning communities.

and report the achievement of your goals.
In addition, you will understand that Edivate is not "one more thing to do." Think of it instead as a resource for making small but significant improvements to your teaching superpowers that will have the greatest impact on student learning.
Where to Begin?
Alright, I have to admit, it sounds like Edivate can help me and my students. And I like the thought of learning while getting a tan!
That's what I wanted to hear.
Edivate isn't difficult to use. Let me introduce you to the Edivate home page, and allow you some time to explore for yourself.
Welcome to Edivate
Read the instructions to discover where key features are on the home page.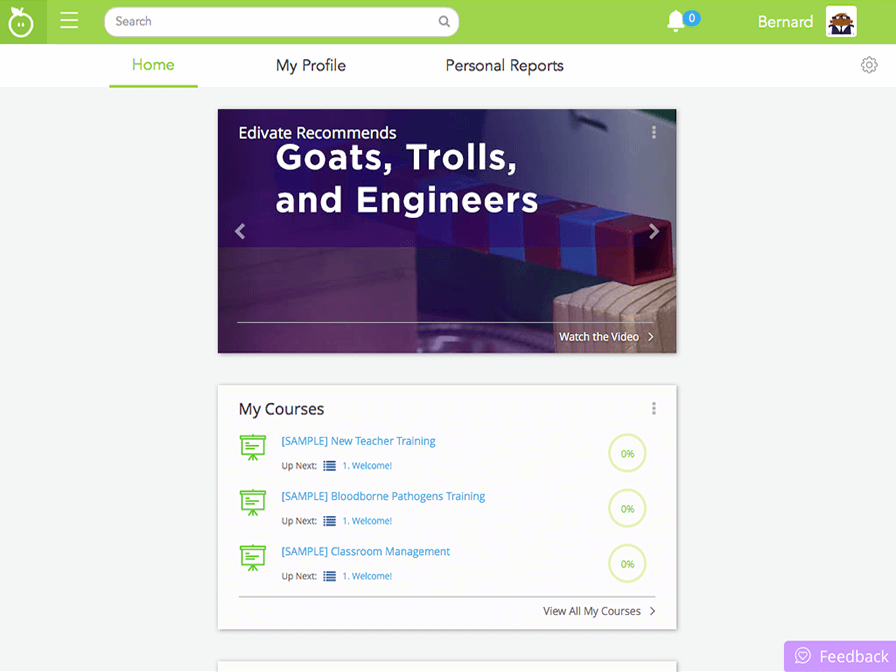 Where would you click to edit which widgets display on the home page?
Right! Move to the next question by clicking anywhere on the screen.
Where would you click to access your

Learning Targets

?
You are correct. Learning Targets are displayed in the Main Menu. Move to the next question by clicking anywhere on the screen.
Where would you click to edit your profile?
Correct. You can also access your profile by clicking your

Profile icon

in the navigation bar and then click

My Profile

.
Your Profile
Here you go. I have your favorite dish prepared! Sushi, asparagus, and a bran muffin!
I hate those things! Why would you do that?
Oh. I guess I should have gotten to know you first before I started cooking.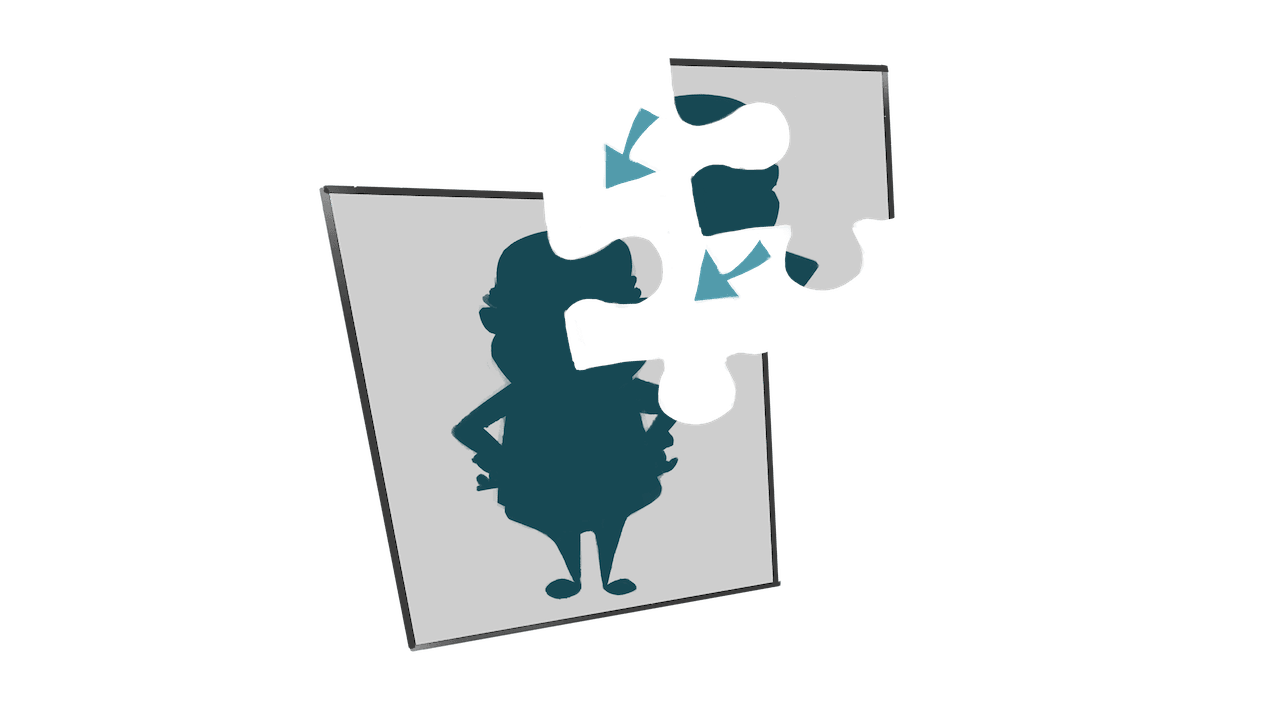 Edivate works in a similar way. Once you have provided the system a complete picture of yourself by filling out your profile, Edivate will recommend specific videos that match. That way you'll get the professional learning dish right for you.
Complete Your Profile
Complete your profile by following the steps provided:
To upload a profile picture, in the

My Personal Information

card, click the

green pencil

.
Click the

camera button

, browse to the picture you want to use in your profile, select it, and click

Open

or

Choose

.
If needed, type your

first name

,

last name

,

email address

, and a short bio in the corresponding boxes.
In the

My Background

card, select your primary

role

,

grade

you teach, and

subject

from the corresponding lists.
In the

My Interests

card, match your professional interests with the most popular categories of Edivate content.
Click

Save

on the card(s) you edit.
Responsive Design
Q: Why does Edivate look different on my mobile device or in this course?

A: The width of your browser window will influence how Edivate displays. A mobile device may have less width to display information side by side, so you may see some portions of the system stacked vertically on a mobile device rather than aligned horizontally. This course embeds Edivate in a frame with less width than a full browser window, so you see the same view as on many mobile devices.
Challenge
Now that you have completed your profile, view your recommended videos at the bottom of the Edivate home page.
By clicking the Accept button, you are accepting the challenge to perform the task in Edivate.