Life After a Course
Our educators have taken the antidote by registering for the course.
And we've made sure they've internalized it by facilitating their course tasks.
I'm finally starting to feel like we might survive this! But we're not done are we? Hey wake up!
Sorry! Its been a long day! No we're not quite done.
We need to make sure that our educators complete all of the tasks and completely eliminate all traces of this zombie virus. Then we can make sure we never do this to them again.
You're right. Edivate contains three ways to help us understand if our course has accomplished our purpose.
Run Course Reports
Run a Course Detail Report to monitor your participants progress.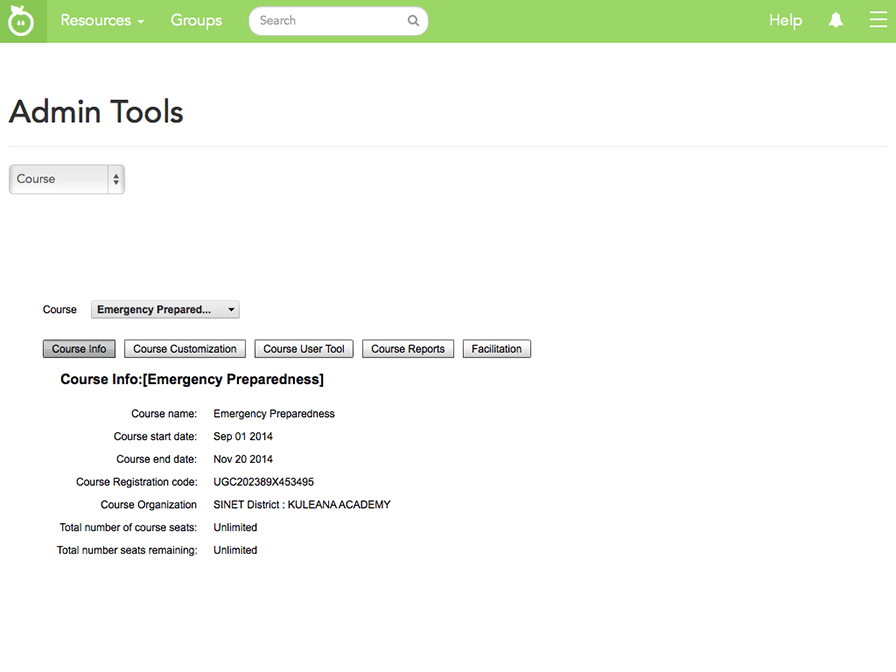 Click

Course Reports

.
Click the

Choose a report type

list and select

Course Detailed Report

.
Click

Generate Report

.
Good job! Run course reports to monitor your course.
Course Detailed Report
So tell me about this Course Detailed Report.
Much like the Browse by User tab in Facilitation, you have a list of tasks organized by each participant in the class.
Read the Course Detailed Report
Which educator should you help to complete the course?
Tony Castaloni
Michael Chang
Pete Cunningham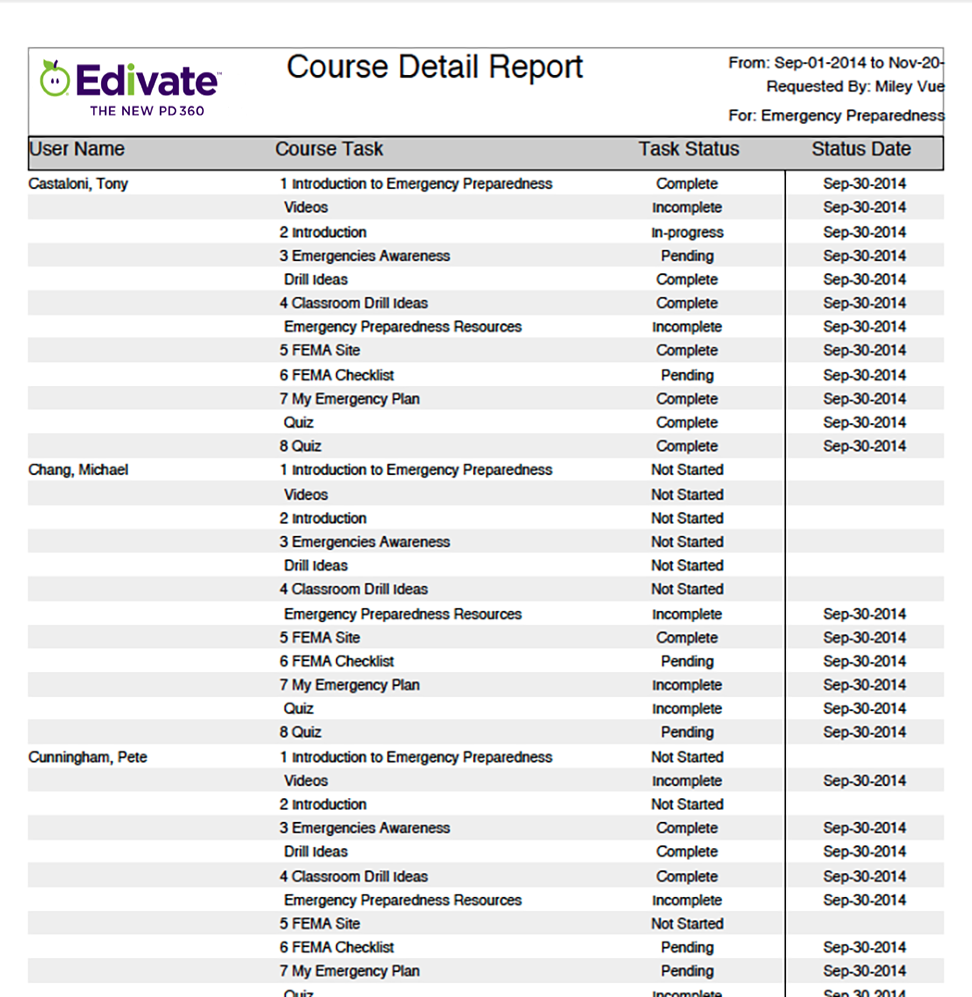 Course Summary Report
Sometimes I don't need all of that detail though. I may just want to quickly assess who has completed, or in this case, not completed a course.
The Course Summary Report will take care of that for you. It lists all the participants and their course status.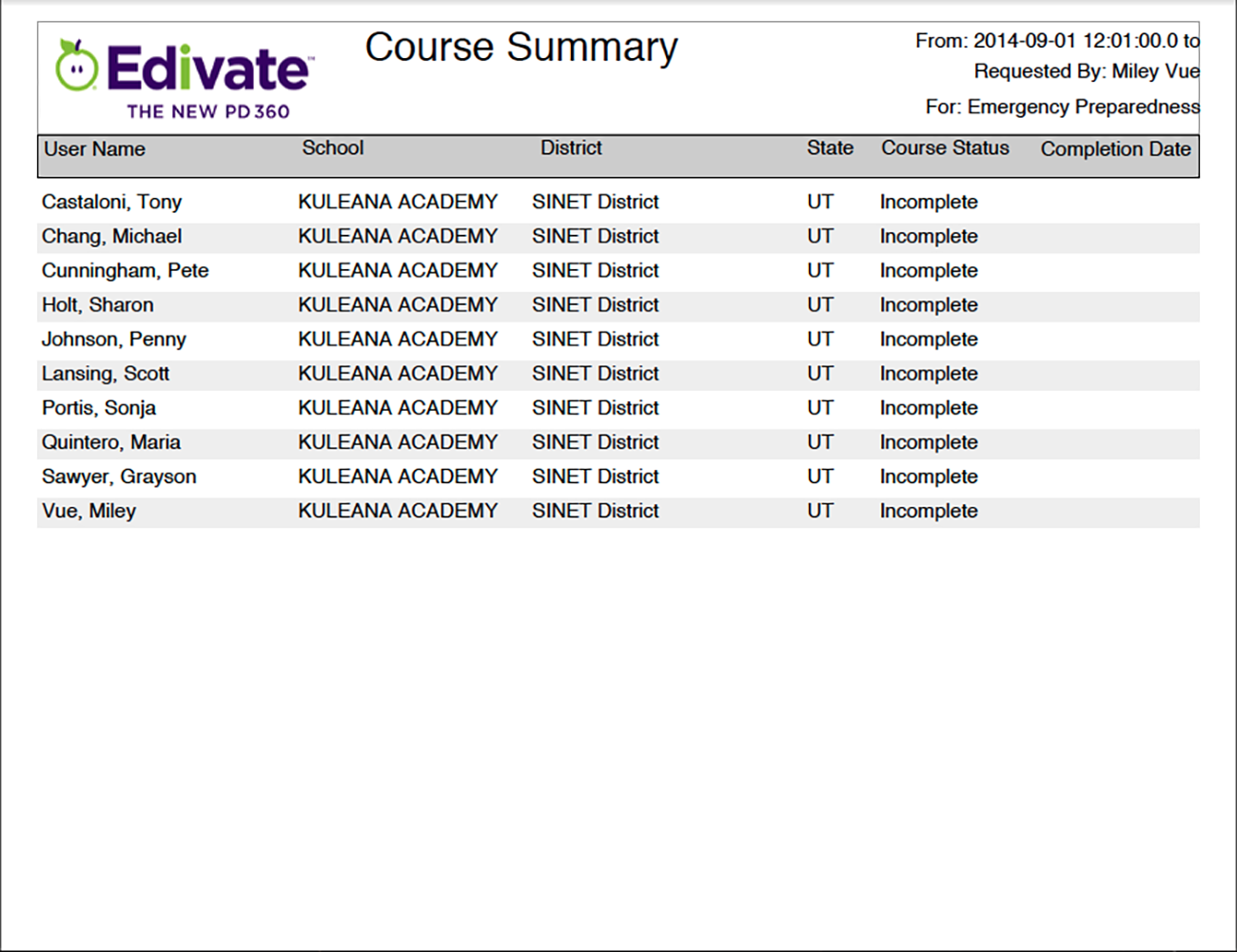 Individual Course Report
That's a good report for me. But what if I wanted even more detail than the Course Detail Report. I'd like to see responses to questions and the total viewing time on the videos in the course.
You can print an Individual Course report for each participant for whom you want to see these kinds of details.
Read the Individual Course Report
Which task has the participant submitted, but still needs to be facilitated?
Introduction
Emergency Preparedness Resources
Classroom Drill Ideas
FEMA Checklist